About us
THE PSSF MISSION
At the heart of the PSSF lies a noble mission to empower the brilliant minds of tomorrow by providing a helping hand to those who face financial barriers in pursuing higher education. Through this initiative, we strive to unlock the full potential of ambitious young individuals, enabling them to not just better themselves, but also uplift their families and communities. In essence, the PSSF embodies the spirit of self-reliance, where we come together as a community to take care of our own and build a brighter future for all.
Our programs
PALESTINIAN SCHOLARSHIP PROGRAM
The PSSF scholarships are available for select undergraduate and graduate students at 12 universities across Palestine.
The scholarship amounts range from $500 to $5,000 and are awarded based on a variety of factors such as merit, financial need, and degree level. Scholarship funds are directly given to the recipient's university on their behalf.
To be eligible for the scholarship, students must demonstrate financial need, maintain good academic standing, show high GPA in their field of study, and a commitment to giving back to the community. Students must apply directly to the financial aid department of each university since there are specific requirements for each institution. PSSF does not handle the application process.
The PSSF scholarships empower Palestinian students by providing them with financial assistance and moral support. The program believes that education is the key to dignity, freedom, and justice, and is committed to helping students achieve their academic goals.
Learn More
Partner Universities
The Student Scholarship Fund is proud to partner with several distinguished universities in Palestine.
Our partner universities include:
We are committed to supporting students who are interested in pursuing higher education at these institutions and helping them achieve their academic and career goals. Through our partnership with these universities, we strive to provide students with the resources and opportunities they need to succeed academically and professionally.
Students Number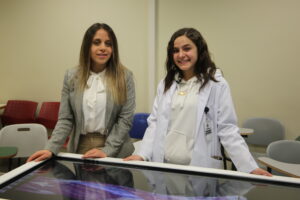 Over the past five years, the PSSF has proudly sponsored a total of 850 students, providing them with the financial support they need to pursue their academic dreams. As we look ahead to the upcoming 2023-2024 school year, we are excited to announce our plans to sponsor an additional 500 students, demonstrating our unwavering commitment to empowering the next generation of leaders and innovators. Through our continued efforts, we hope to create a brighter future for all, where access to higher education is not a privilege, but a right for every aspiring student.
Your scholarship has helped me with my financial issues. I do not take your kindness for granted. Lately, I have been struggling so much with my financial issues that I was thinking about taking a semester off to have more time for work, even though I still have a year left. Your scholarship helped me to make order in my life and has allowed me to continue with school.
Lina M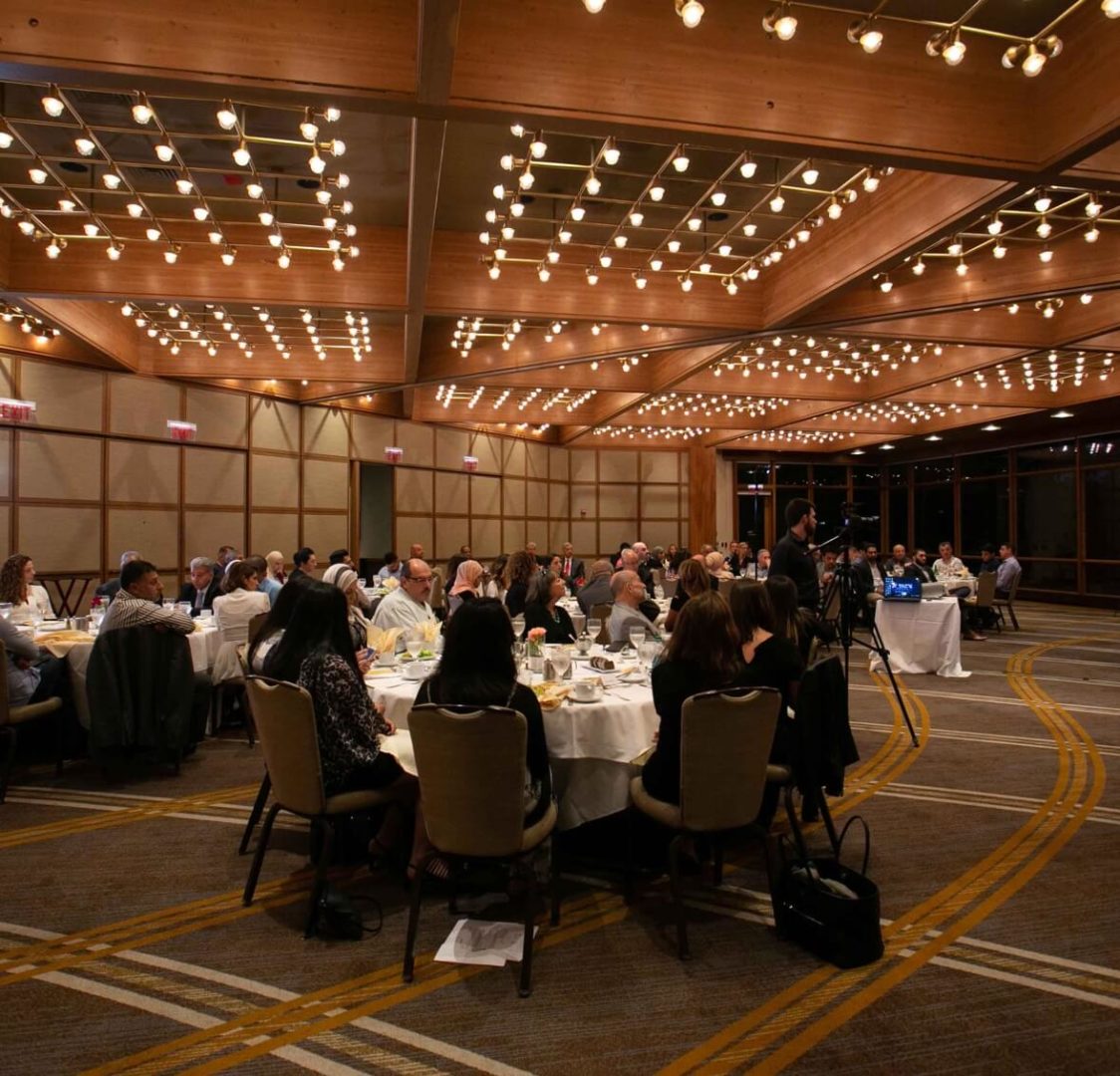 The scholarship helped me to be an excellent student with a very high average. It allowed me to focus more in learning and studying because I did not have to worry about my financial situation. Your generosity has also inspired me to help others and give back to the community, and I hope in the near future I can help other students to reach their goals.
Noor A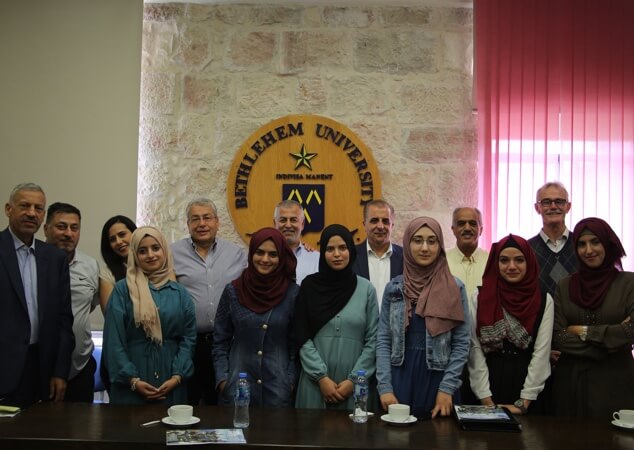 I come from an average income family – my mother works as a teacher, but with a low salary, and my father is disabled and doesn't work. I have eight brothers and two sisters. Your donations for educational purposes, to help students where money may affect their ability to study and be a barrier to achievements, touched me and changed the way I think. After this I realized that there are still good people in this world. I assure you that when I accomplish my goals, I will help other people to achieve their dreams.
Qais B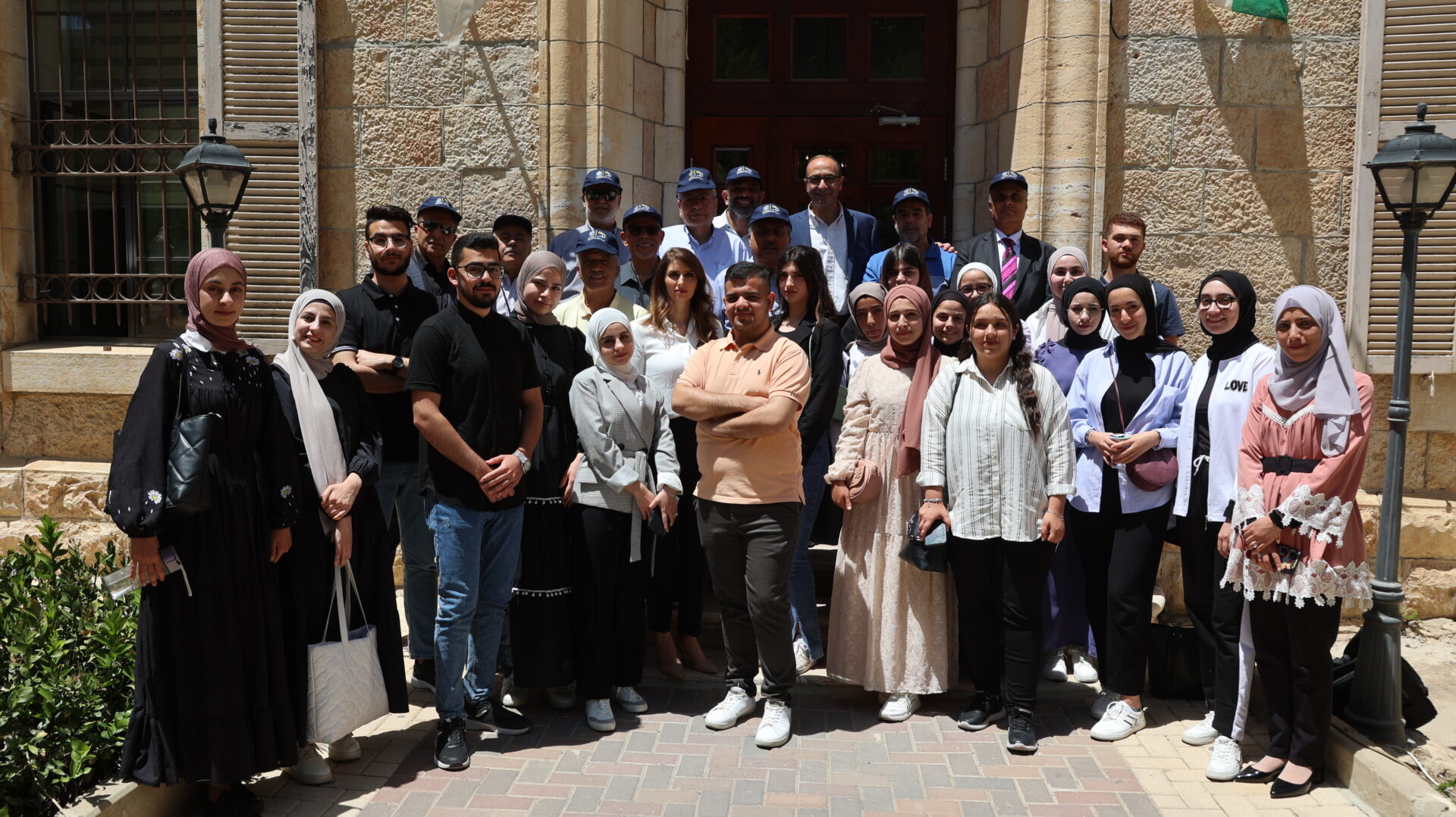 This scholarship is so important to me and will help me financially and for that I bless you. With your scholarship you're giving me motivation to keep on with my studies and to fulfill my destiny as a nurse, and not to stop or quit my education for financial reasons.
Deema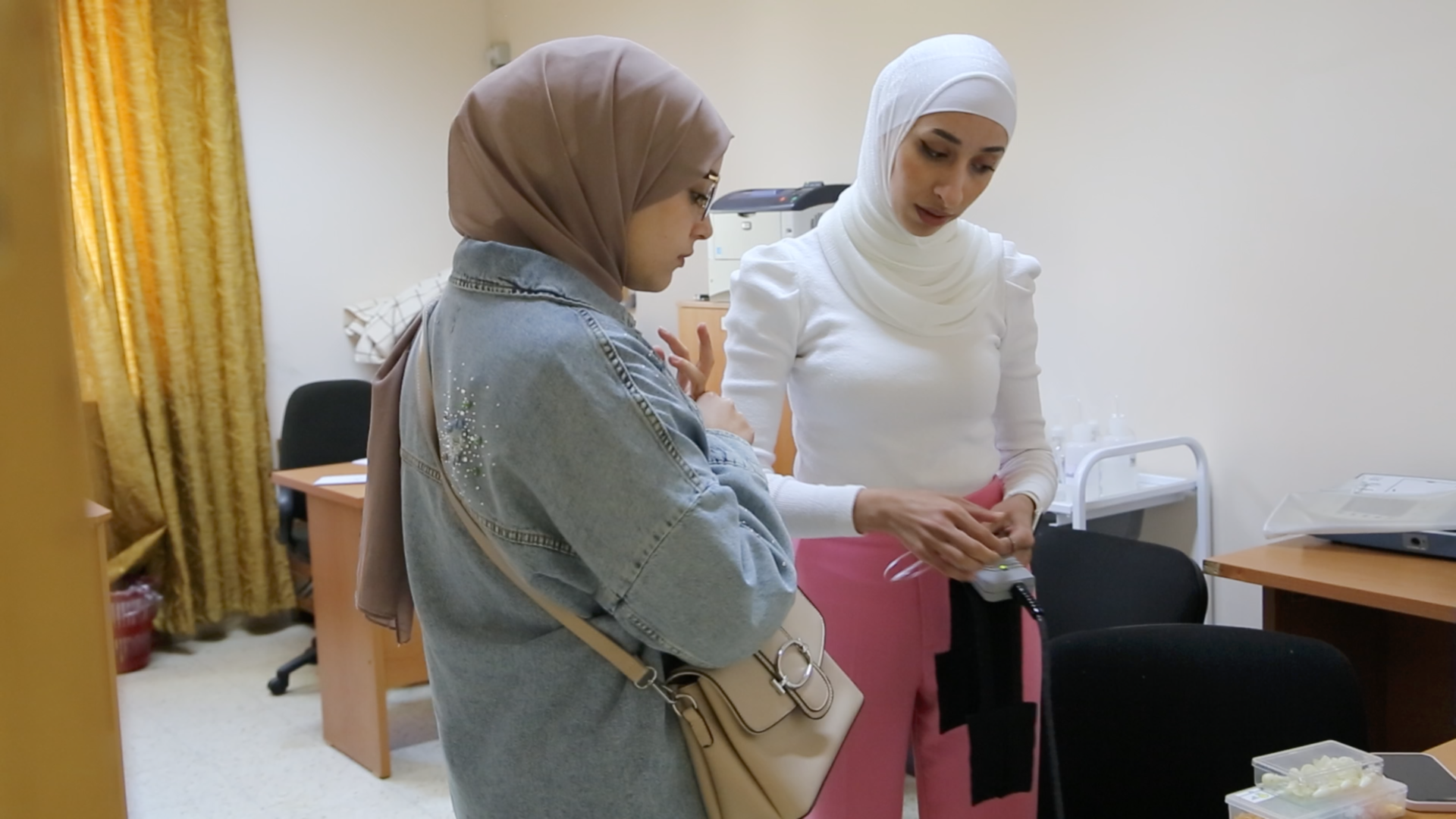 My name is Tabarak Abu Rmelah from Jerusalem. I am a student studying at Birzeit University majoring in Audiology and Speech Therapy. One of the goals I hope to achieve is to establish an Arab Speech and Hearing Clinic in Jerusalem.
Tabarak Abu Rmelah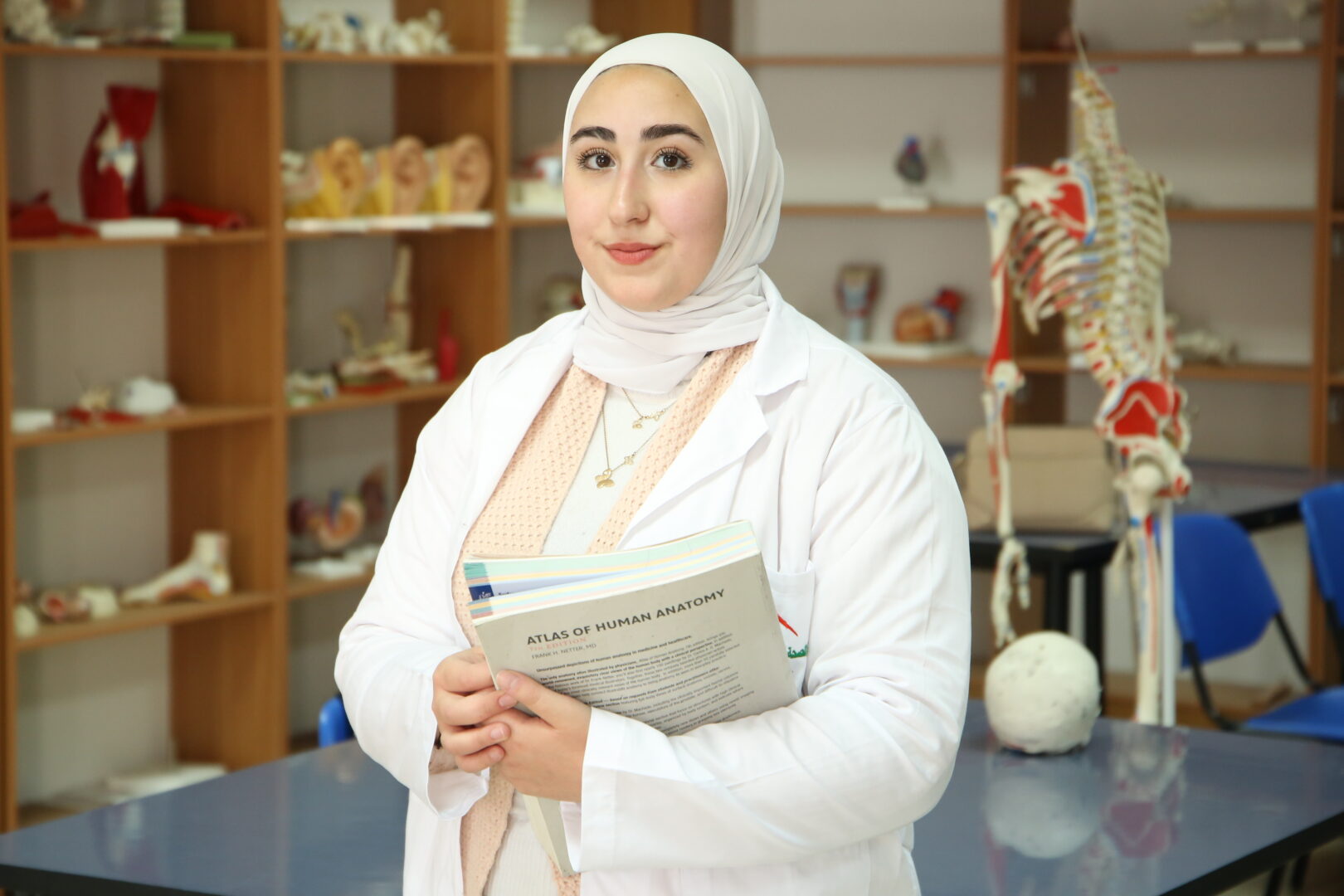 I am 
Renad
 Mousos. I am studying internal medicine at Al-Quds University. I am currently in my third year.
I learned about the scholarship when I came to the university after I finished high school, and told them that I need a scholarship because my father had an accident.
My advice to students, I encourage them to search and seek a scholarship like one from PSSF because these scholarships help a lot to continue on with their lives, and help them in their academic career in a very big way.
 Renad Mousos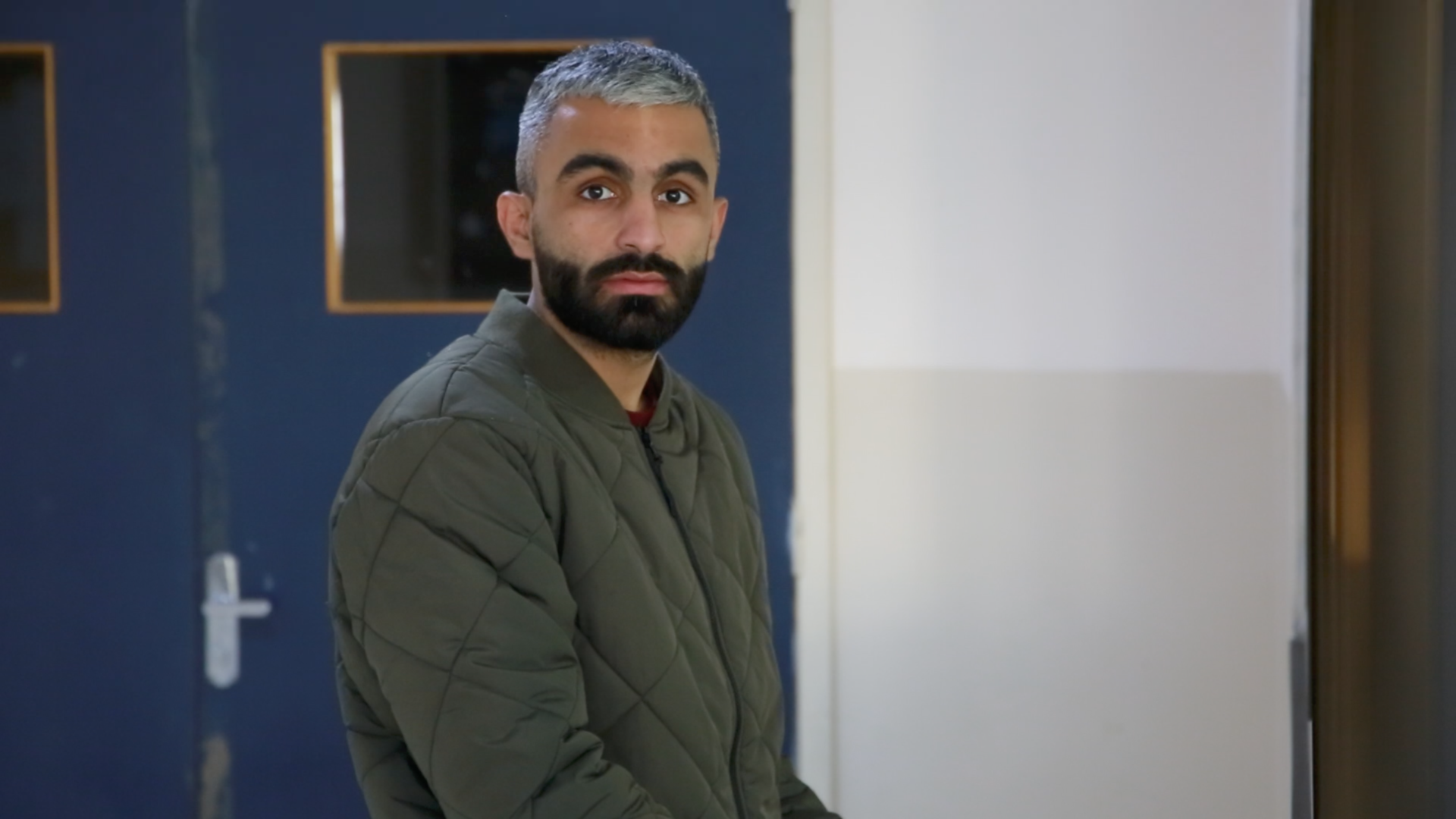 Hello, I am Muhran Yacoub from Kafar Aqab. I am a   Computer Science student at Birzeit University. Students definitely think about the fees before entering a university but if they consider such institutions, they will meet institutions such as PSSF and others who will help them complete their educational career. – PSSF is one of the ways that help students complete their educational career, and once they grow up they will help other students achieve the vision of PSSF inshaAllah (God Willing)
Muhran Yacoub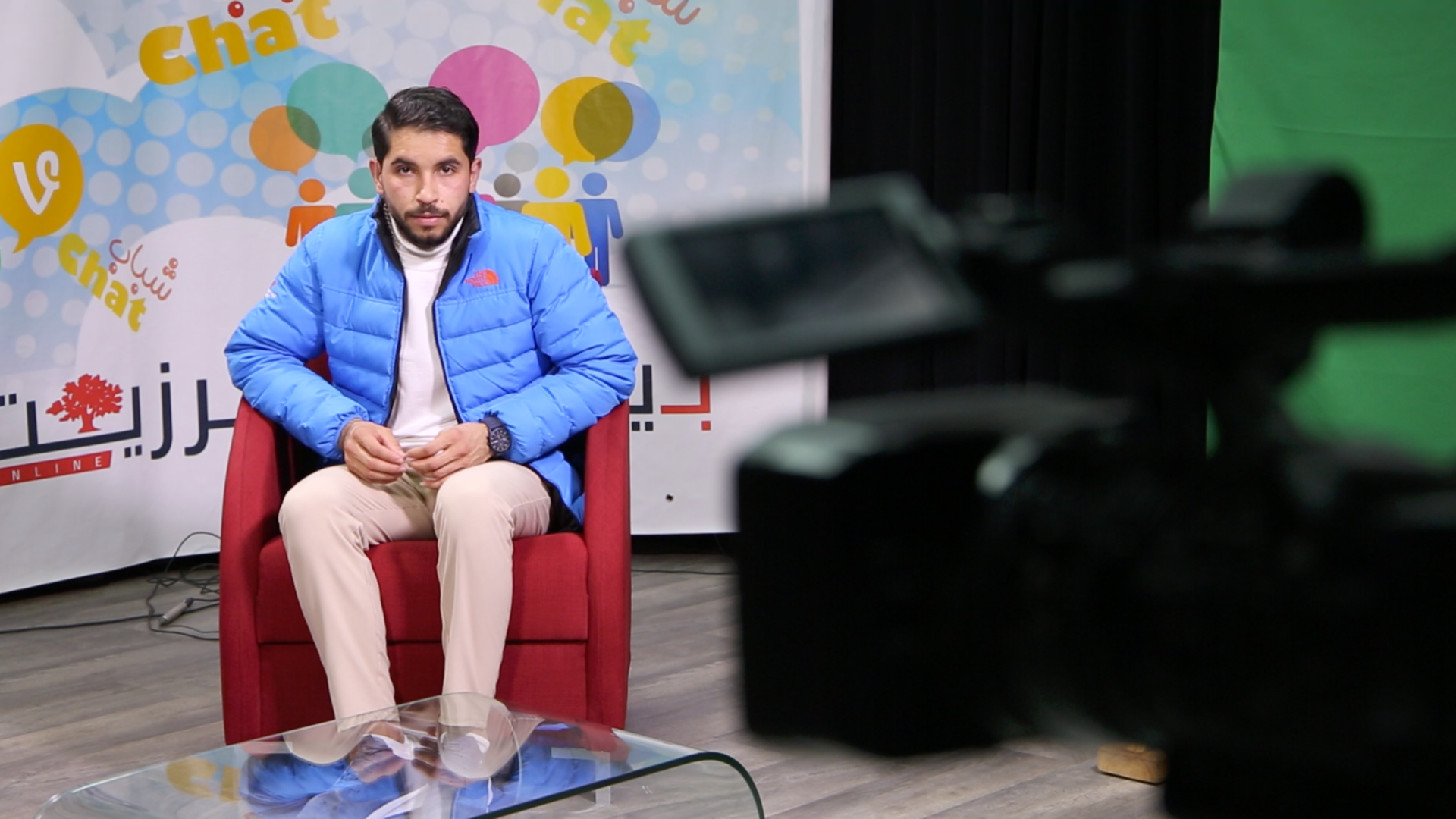 Hello, I am Nawras Diab from the village of Beita in Nablus. I am a Sophomore student majoring in Mass Media at Bir Zeit University. Honestly, I thank PSSF for their support. It is true that they live outside Palestine, but they are mentally and emotionally connected to Palestinians. Particularly, students who are struggling with their education but resist and are staying in Palestine. This is a responsibility and duty of mankind to stand with Palestinian students and families.
Nawras Diab
My name is Maria Saadeh, I am a Sophomore at Birzeit University studying Audiology and Speech Therapy. We need people and organizations like PSSF to support us, as we live in difficult conditions in Palestine, especially with the presence of the occupation. These opportunities push us forward.
 If one day InshaAllah (God willing) I reached a level that would allow me to be one of the people who help students in their education, I would certainly not hesitate to give the same support and help students
Maria Saadeh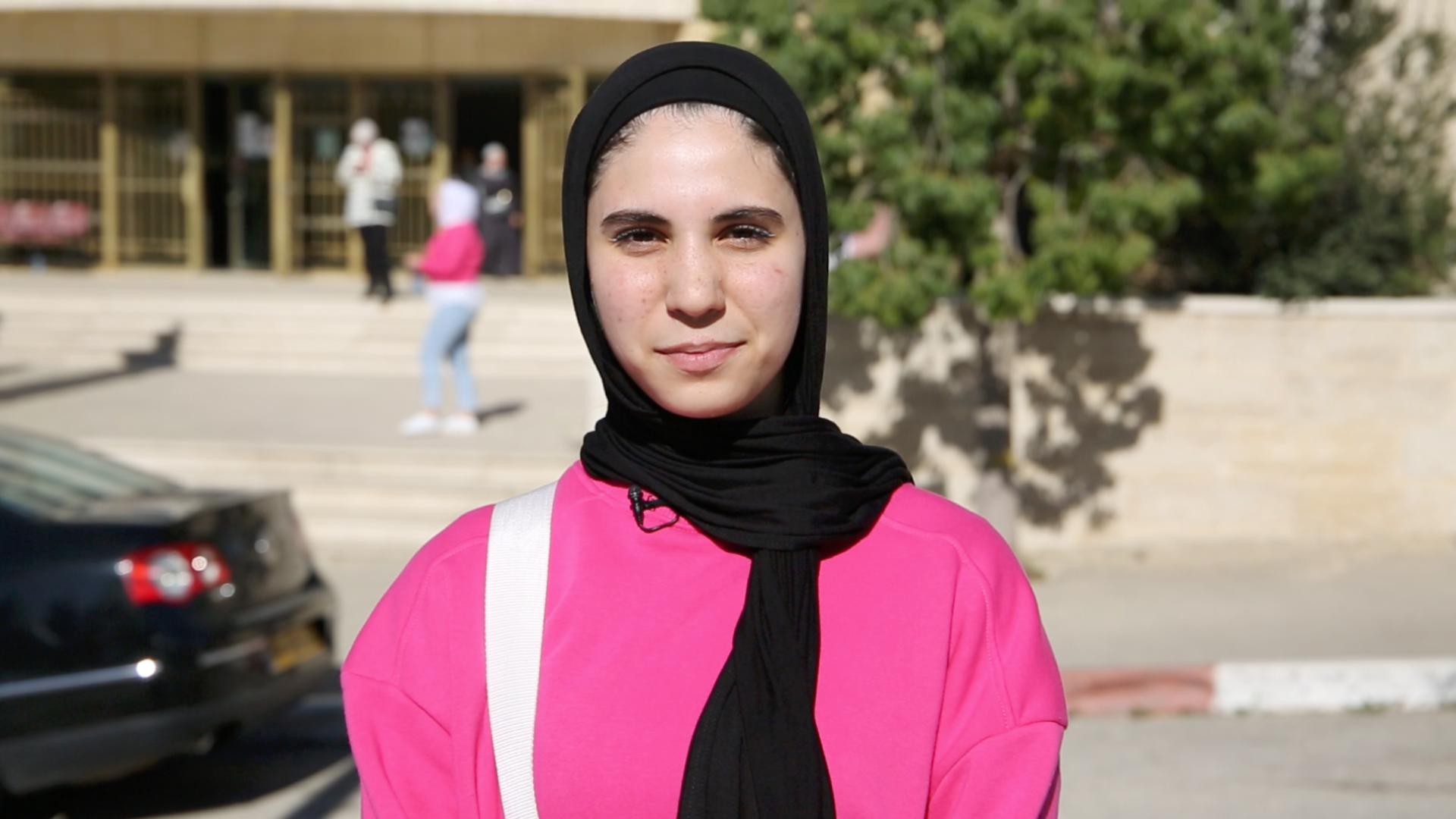 I am Dania Jabarin from Jerusalem. I am in my sophomore year at Birzeit University studying Audiology and Speech Therapy. All thanks and appreciation to you and your efforts in helping and trying to give us opportunities to break down barriers so we reach our goals and ambitions easily. We Palestinians need a lot of grants because we live in severe conditions under occupation and difficult economic and social conditions
Dania Jabarin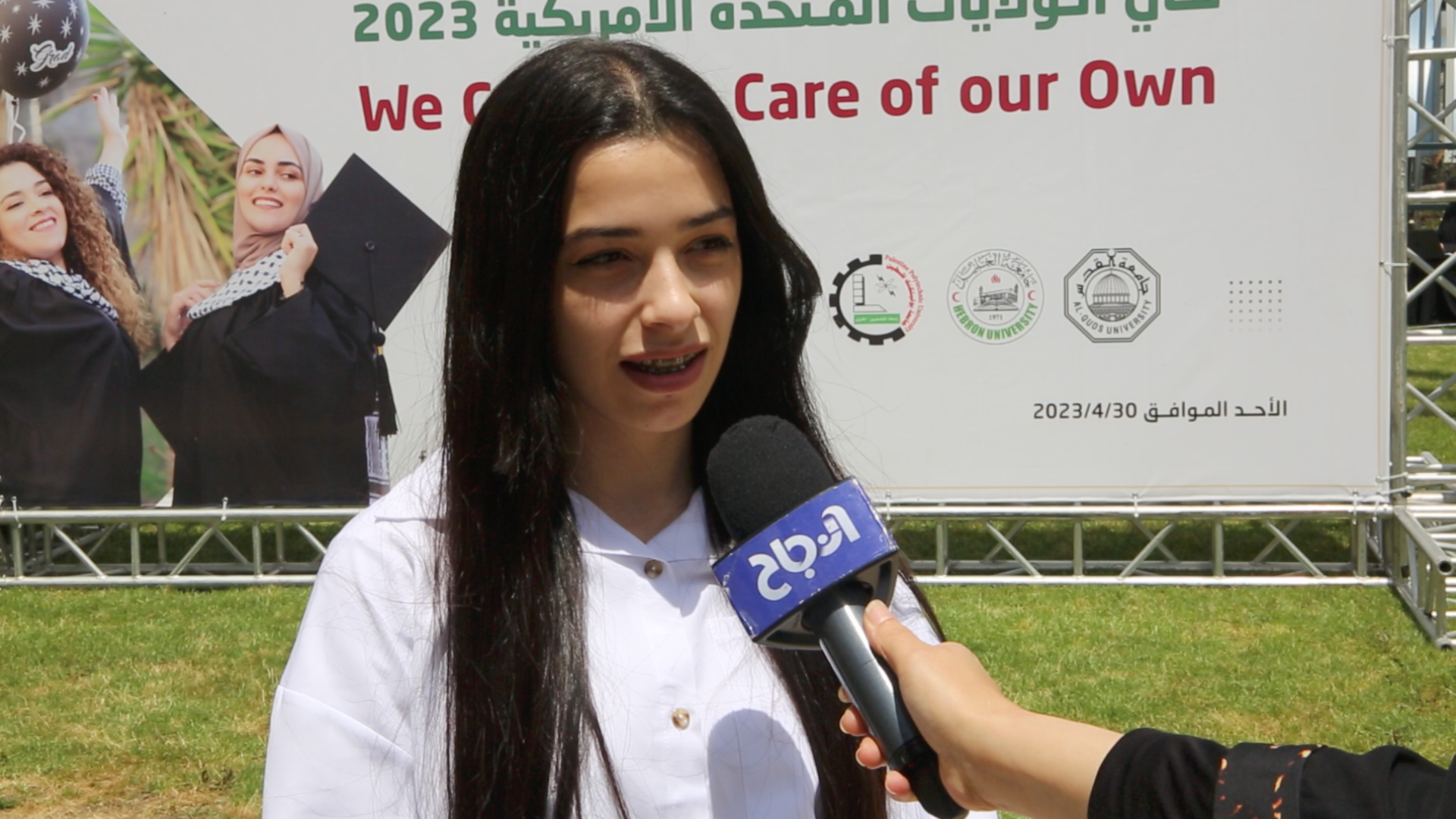 My name is Layla, and I am from Bethlehem. I am a Public Administration Student at Berzeit University.
I would like to thank The PSSF for their support. Honestly, the financial support is something that has really helped us with the high costs for school.
I would like to thank them for thinking of students from their own country. When I found out about the scholarship and that there were people who were interested in students completing their education, I started to think that I wish that one day I would also be in the same position as they are in, and that I would be able to help in any way.
Layla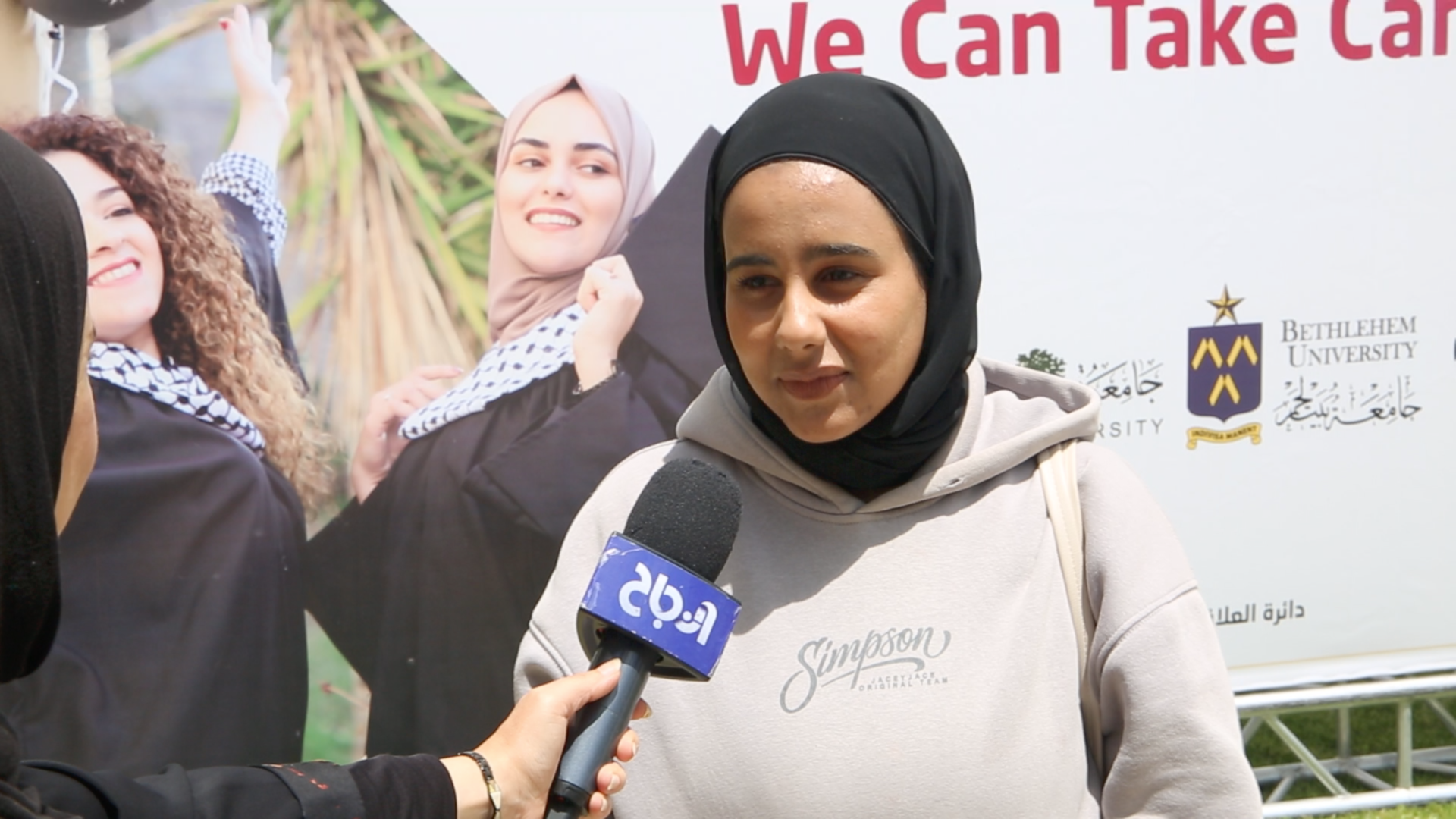 Investing in education is investing in a better future for Palestine, Kariman Shakarna, a second-year nursing student, shares her gratitude for the support she's received from the Palestinian Students Scholarship Fund (PSSF).
Kariman Shakarna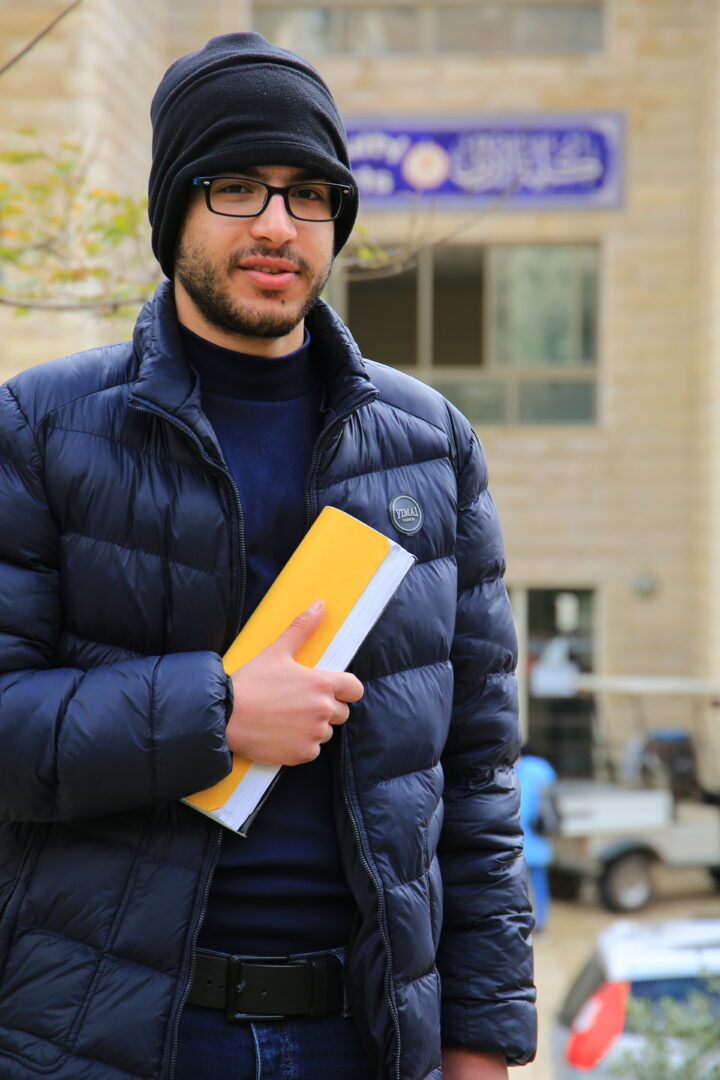 I am Khaled Hassan from the College of Arts at Al-Quds University, Abu Dis.I would like to thank PSSF for the help they are providing to the students and the university. Thank you
Khaled Hassan